TAKING CHIROPRACTIC
CARE TO THE NEXT LEVEL
Serving The Cedar Rapids Area
Chiropractor Cedar Rapids IA
Welcome to ActiveLife Chiropractic located in the historic and proud NewBo District of Cedar Rapids, Iowa! We are genuinely excited you're here. At ActiveLife Chiropractic, our Cedar Rapids chiropractor takes great pride in improving the quality of life for patients of all ages - from pre-conception to healthy aging. At ActiveLife, our mission is to help lead Cedar Rapids in a healthier direction. Together, let's be the healthiest and most active city in Iowa.
ActiveLife Chiropractic of Cedar Rapids, Iowa does more. We know the benefits of the chiropractic adjustment are profound. We also acknowledge the importance of specific exercises to minimize or eliminate your symptoms. When combined, your benefits last longer and your quality of life increases. We see this ring true for patients of all ages! From the babies who are delayed in their movement/crawling/walking milestones to the grandparents seeking guidance on strength and balance to maintain independent living.
We have the advanced pediatric training to recognize and correct infant and childhood conditions in a more natural and stress-free way as well as a movement and strength training background to detect potentially harmful imbalances and misalignments.
If you've found yourself here seeking answers; please, let's talk. Call our office or set up a time to ask your questions in person. Anyone can post online, and too often you only read about the worst-case scenario… We are not here to scare you. We want to empower you. We want you to know you have options regarding your and your family's healthcare. It takes a village, right? Let's be neighbors.
SYMPTOMS CHIROPRACTIC CAN HELP
Contact us today to see how we can help you feel better today.
HOW TO CHOOSE A CEDAR RAPIDS CHIROPRACTOR
The following pointers can be useful in helping you find the best chiropractor for you in Cedar Rapids. Often times when people are looking for chiropractor in Cedar Rapids, they simply go straight to Google and choose the first result they see.
However, a chiropractor who is coming up first in a Google search should not automatically become your first choice for care. Consider the following steps to find the best chiropractor for you.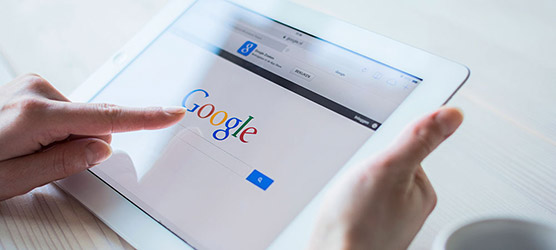 Time Needed: 5 minutes
Total Cost: USD 0.00
THE 4 SIMPLE STEPS TO CHOOSING A CEDAR RAPIDS CHIROPRACTOR
Step 1: Start a Google Search
First, enter any of the options below in the search bar:
Chiropractor Cedar Rapids
Chiropractor 52401
Chiropractor near me
Best chiropractor in Cedar Rapids

Step 2: Check Out Their Website
The top Cedar Rapids chiropractors put just as much thought into their site as they do in their overall practice. In looking over their website, you should get a sense if they might be the best chiropractor for you.

Step 3: Read Their Reviews
Find the Google Business Page of a chiropractic office you are considering for care. It's one thing for a doctor to claim they can help, it's another to see patients leave their happy reviews providing proof.

Step 4: Call The Office
After getting a general overview of what the clinic offers, call the the office to see if they match the messaging that their site and Google My Business have portrayed. After a brief talk with the office, you will find out if they are the the right fit for your health goals.